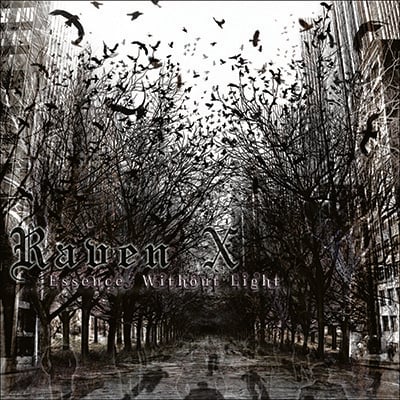 Essence Without Light
by Raven X
$

9.99
---
---
CD is pressed & contains an 8 page booklet with lyrics & pictures included!!


CLICK HERE FOR SONG PREVIEWS!!


DOWNLOAD LINKS:
iTunes
Bandcamp
Amazon
Rhapsody
eMusic
GooglePlay
Amazon UK



ALBUM INFO:
Release Date:
March 13, 2013
Tracklist:
01) Erebos
02) Angel Of The Night
03) Take The Pain
04) Broken Light
05) Blood Of A Bitch
06) Immortal Beloved
07) Essence Without Light
08) Poet
09) Soul Suicide
10) Sleepless Nights
Nÿx - All Lyrics & Vocals
Khâos - All Music, Instruments & Production
"Sleepless Nights" written & originally performed by King Diamond
Cover Artwork: Maira Pedroni
Also available at eBay & Bandcamp
Check out the lyric video for "Blood of a Bitch"!!